Zap the Map
A box-tapping game to get you moving.
Only without the boxes!
Smartphone with mobile data required!
How to play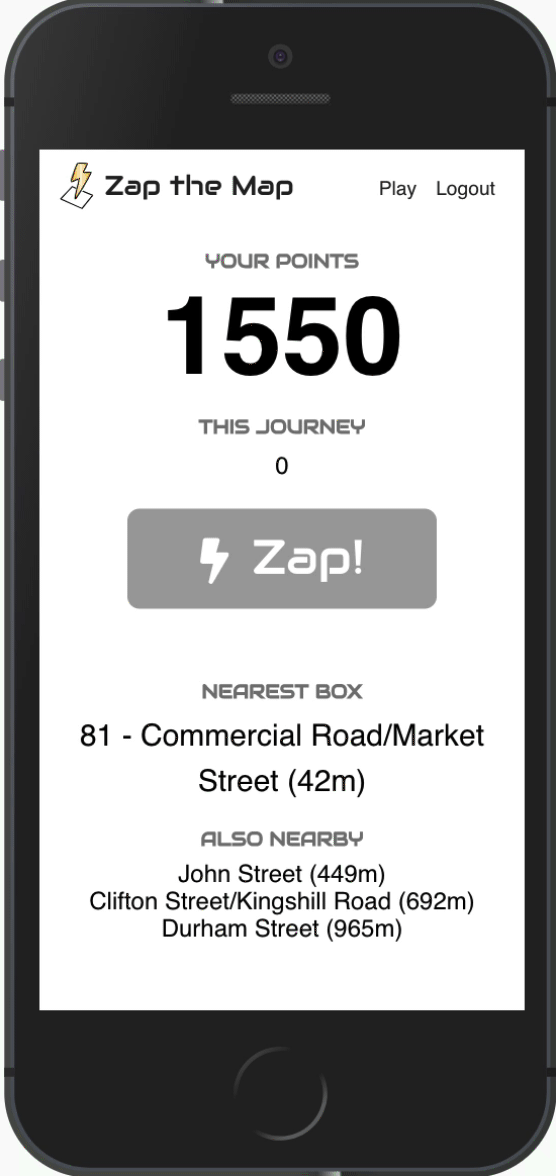 1. Sign up to play. You just need an email address and password.
2. Go for a walk or bike ride. Take your smartphone close to a virtual "box" location, and the button will turn green. Then tap the button to "check in".
3. Collect points for tapping two or more boxes.
4. Note that smartphone GPS locations and compasses can be inaccurate - locations and directions may not always appear to be 100% correct. Stay safe, be sensible and have fun!
Please note...
I made this in a few hours of spare time and because I knew some people would miss Beat the Street.
It's not perfect: there aren't (yet) any teams or leaderboards or challenges.
This is just for fun. There's not point in cheating. The whole aim is to get you outside and moving around.
So go, have fun, get active, and stay safe!
Follow Zap the Map for updates!